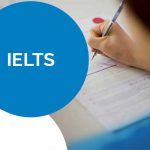 Overview
The International English Language Testing System (IELTS) is a standardized English language proficiency test used to assess the language skills of non-native English speakers. The test is recognized by over 10,000 organizations worldwide, including universities, employers, and immigration authorities.
The IELTS test assesses four language skills: listening, reading, writing, and speaking. The test is available in two formats: Academic and General Training. The Academic format is designed for those who wish to study at a university or higher education institution in an English-speaking country, while the General Training format is intended for those who wish to work or immigrate to an English-speaking country.
The IELTS test is scored on a band scale of 1-9, with 9 being the highest score. Each of the four language skills is scored separately, and an overall band score is provided based on the average of the four scores. The validity of the IELTS test scores is two years from the test date.
The IELTS test is conducted by the British Council, IDP: IELTS Australia, and Cambridge Assessment English. The test is offered in over 140 countries worldwide, and test takers can choose from multiple test dates throughout the year. Test takers are required to pay a fee to take the test.
Test format:
The IELTS test is divided into four sections: Listening, Reading, Writing, and Speaking. The test takes approximately 2 hours and 45 minutes to complete. Here's a breakdown of each section:
Listening (30 minutes): The listening section has four parts, each with ten questions. Test takers listen to a recording and answer questions based on what they hear. The recording is played only once, so test takers need to listen carefully and take notes.
Reading (60 minutes): The reading section has three parts with a total of 40 questions. Test takers read passages and answer questions based on the information in the passages. The passages are taken from books, journals, newspapers, and magazines.
Writing (60 minutes): The writing section has two tasks. Task 1 requires test takers to describe information presented in a chart, graph, or diagram. Task 2 requires test takers to write an essay in response to a prompt. Test takers are expected to write at least 250 words for Task 1 and 250 words for Task 2.
Speaking (11-14 minutes): The speaking section has three parts. In Part 1, test takers answer questions about themselves and their personal lives. In Part 2, test takers are given a topic to speak about for 2 minutes. In Part 3, test takers answer more complex questions related to the topic from Part 2.