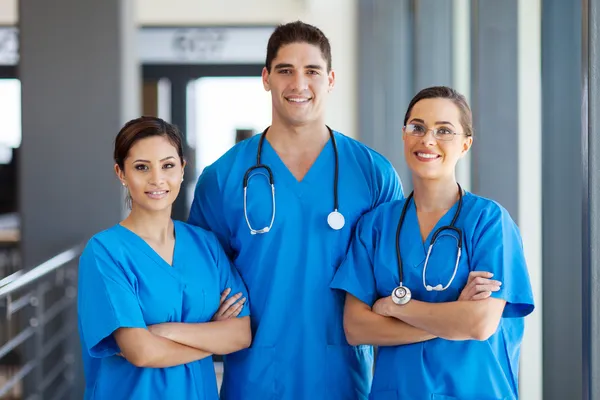 Ireland
Overseas Nurses Migration
Hollilander Ltd is a licensed Recruitment Agency in Ireland focusing on the recruitment of nurses to Ireland. We are recruiting nurses for the last 13 years from India, Nepal, Philippines, Ghana and Africa and we are associated with leading Health Care providers throughout Ireland. Our Nurses are working with Hospitals and Nursing Homes all over the Ireland.
From the very beginning stage of screening potential candidates, through the interview process and applications with relevant Government departments, all the way to your arrival in Ireland, Hollilander will be there every step of the way to help in every way possible. Our comprehensive end-to-end service for both the employer and employee ensure a seamless and hassle-free transition to your new career in Ireland.
We deal with the National Midwifery Board of Ireland (NMBI), The Royal College of Surgeons Ireland (RCSI), the Health Service Executive (HSE), the Irish Naturalisation and Immigration Service (INIS), the Department of Enterprise, Trade and Employment, and the Irish Embassy to ensure that the process of recruiting an overseas nurse and becoming a registered nurse in Ireland.
There are a few steps and procedures you will need to go through on your journey to working in Ireland, Hollilander Ltd will help you through all of these.
As well as all of the above, the candidate can contact us about their employment package, Garda Vetting, Medicals, BLS and Manual Handling, Uniform, Visa requirements and travel arrangements.
NMBI Assessment pack and application

Interview between employer and prospective employee

Implementation of contract

All required documentation

Assistance with Immigration matters and other necessary paperwork and applications

Introduction of employee to employer

Critical Skills Work Permit application
Ireland NMBI Registration Process
Requirements for NMBI recognition:
A candidate who has an Ireland score and a domestic nurse registration certificate may begin the NMBI recognition process. Ireland is one of the few European countries that has welcomed Internationals nurses, especially Indian nurses intending to strengthen its healthcare system. There are plenty of registrations happening all over the world for NMBI, Hence the NMBI registration process is time-consuming but compared to the social security benefits and the career advancement Ireland offers it is worth the wait.
Attending Aptitude/ Adaptation Test:
These tests are conducted by the Ireland Hospitals once they reach there, Adaptation program is a training program conducted mainly by hospitals for the recruited nurses and has a duration of 6 to 12 weeks. These are conducted to ensure that the candidate's competency matches with the Ireland healthcare system. For hospitals that do not conduct an adaptation program, the candidates can opt for an aptitude test (normally a 2-day exam conducted by RCSI).
Receiving Decision Letter:
DL is a candidate's ticket to attend nursing job interviews based in Ireland. A decision letter has a validity of about 1 year, after receiving the DL a candidate can attend job interviews that recruit nurses to Ireland, we here at Hollilander are prompt in scheduling interviews for nurses as and when they receive a decision letter.
Uploading Accurate Documents:
Documents Uploading is a very crucial step in your journey to becoming a registered nurse in Ireland. So, why is this the case? Any errors or fraud in uploading or presenting your application to NMBI can result in you losing your chance to work as a nurse in Ireland as well as the rest of Europe. So it is highly recommended that you do it through experienced hands. This is where Hollilander can help you, we have an experienced band of HR recruiter who guides you through getting placed into Ireland's healthcare system. The candidates are entitled to pay an NMBI recognition fee of about 350 euros, which you have to pay after the primary step in the NMBI recognition process.
Acquiring RN registration from NMBI:
After successful completion of the aptitude or adaptation program, nurses/midwives will be tagged as licensed registered nurses in the country of Ireland. This nursing registration needs to be renewed every year by paying a nominal renewal fee to the NMBI.
Contact Hollilander, we will guide you on how to register with the Nursing and Midwifery Board of Ireland (NMBI) without any delay or errors. To register you should submit your details as below:
Your educational qualifications

Work experience past and current

Current nursing registration as well as those in other countries

Upload your English language test (IELTS or OET) as additional supporting documents as part of your application process
To check your eligibility criteria and English language requirements please follow the below link:
https://www.nmbi.ie/Registration/Qualified-outside-Ireland
The time it takes to process and verify the required documents varies and is dependent on how many applications the NMBI has to go through. However, the stated processing time once the NMBI is in receipt of all the correct documents is three months after which you will be issued with a decision letter if successful.
Once you have received your decision letter you can contact Hollilander with your references and authorisation letter so that our team can submit your profile and CV to all healthcare providers in Ireland.
Hollilander will assist you with obtaining all the required legal documents and paperwork to ensure that you are legally eligible to live and work in Ireland, PPS number, immigration and Revenue registration.